Working with stone gives a sense of directly connecting with both landscape and time, and my work, which is figurative, is concerned with expressing the cycles of nature through the human form.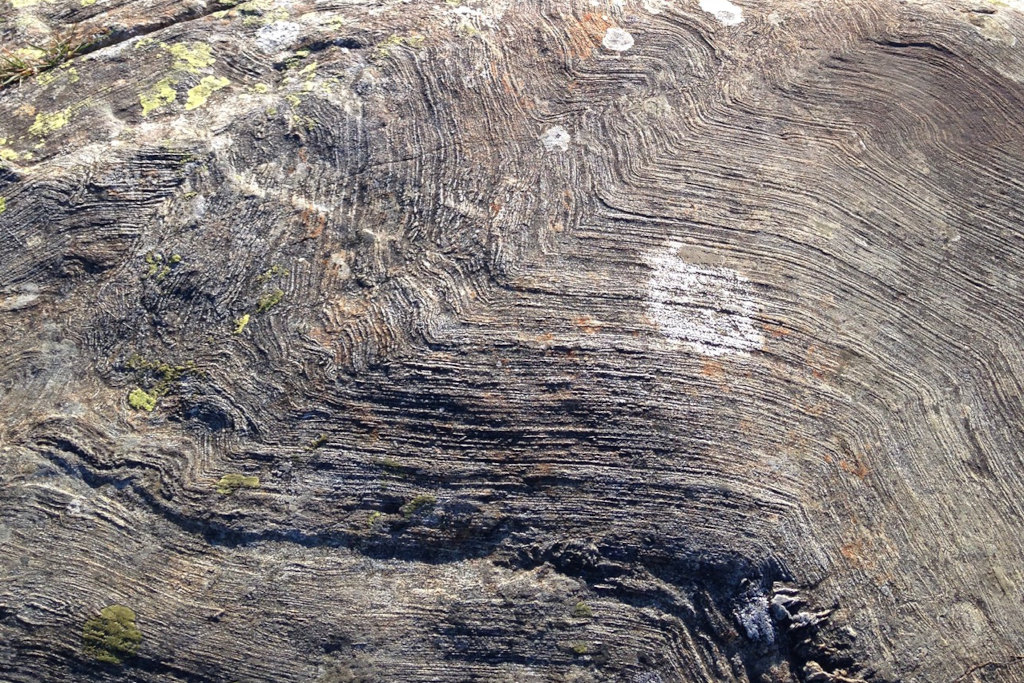 I am interested in the ways in which geological history reveals processes of transformation and metamorphosis over deep time. I am fascinated by the way these processes find a reflection in our own brief life cycles, suggesting a unity and universality of matter (…..tectonic plates shift at the same rate as the growth of our fingernails….).
I work mainly in limestone, and see a relationship between the deposits of organic life forms in sedimentary layers, their reshaping and reforming over vast timescales, with the accretion of years in our own lives and our personal and collective memories, both buried and resurfacing. Change and transformation shape the cycle of our lives, through the passage of years and seasons, the flux of moon and tides, the experience of loss and rebirth.
I use traditional hand tools – hammer and chisel, rasps and files – to allow for a direct and instinctive feel for the natural character of the stone I am carving. The sculpture emerges throughout the process of carving, which becomes a dialogue with the physical nature of the stone – bedding planes, texture, grain, colour, resistance.
Growing up in the Northern Fells I learned to love the look and feel of stone: its weight, texture and beauty, along with the sense of its great age. Working from my barn studio on the Solway estuary I find inspiration in this landscape of open skies and shifting tides.
Archaic Greek and Romanesque sculptural forms, in their simplicity and vitality, have been an important influence and inspiration in my work.
---
Exhibitions
Rydal Hall Sculpture exhibition, 2021
Halecat House Garden, Sculpture exhibition, 2021
Carlisle Cathedral Fratry, Chapter, 2021
Dennis Kilgallon Gallery, exhibition with painter Hazel Barron Cooper, 2020
Upfront Gallery, Open exhibition, 2020
Halecat House Garden, sculpture exhibition, 2020
McGill Duncan Gallery exhibition, 2019
Upfront Gallery Open Exhibition, 2018
McGill Duncan Gallery – 40 Artists 2018
Bellwood Wright Gallery, Flow, 2018
Lake Artists Summer Exhibition, 2018
Carlisle Cathedral: Art in the Fratry, 2017
Art at Rose Castle, group show, 2017
McGill Duncan Gallery: alongside Galloway Paintings exhibition, 2017
Lake Artists Summer Exhibition, 2017
Upfront Gallery, Time and Tide, exhibition with painter Alison Critchlow, 2016
Carlisle Cathedral, Tidings, solo exhibition, 2016
C-Art Cumbria Artist of the year exhibition, Gallery at Rheghed
Gallery Number Three, War and Peace, 2015
Red Barn Gallery, Larch Cottage 2015
McGill Duncan Gallery 2015
Mall Galleries London, Society of Women Artists: 145th exhibition, 2015
Lake Artists Summer Exhibition, 2015
Upfront Gallery Open Exhibition, 2014
C-ART Sculpture exhibition at Rheged 2014
Water Street Gallery Winter exhibition 2014
Water Street Gallery, Landmarks, 2013
Articles
Cumbria Life, Under the hammer, January 2015
Yorkshire Living, Natural beauty set in stone, October 2012